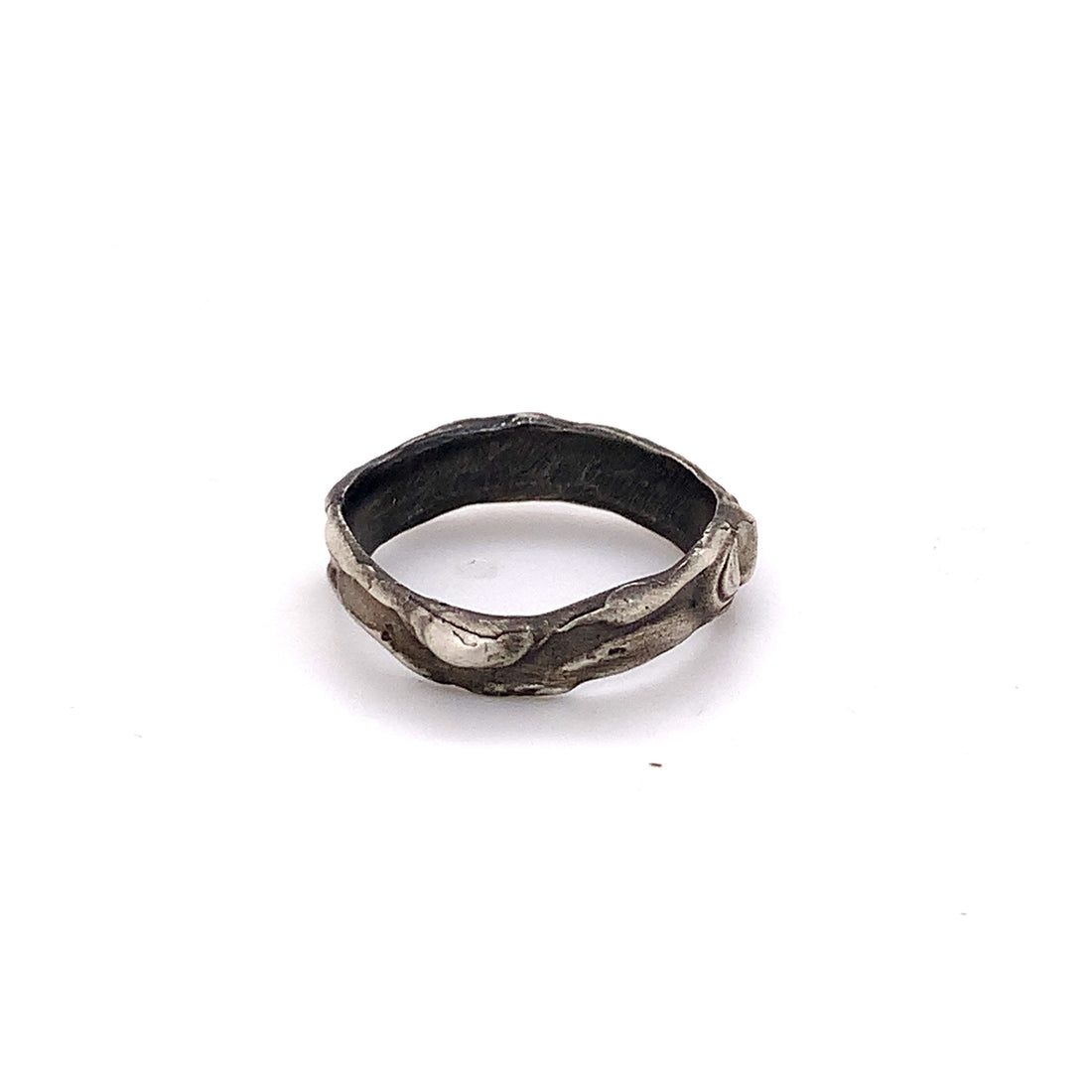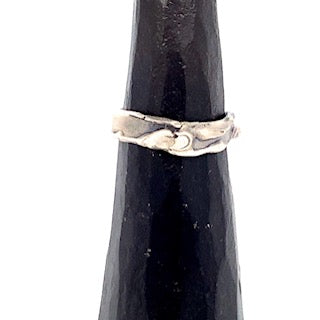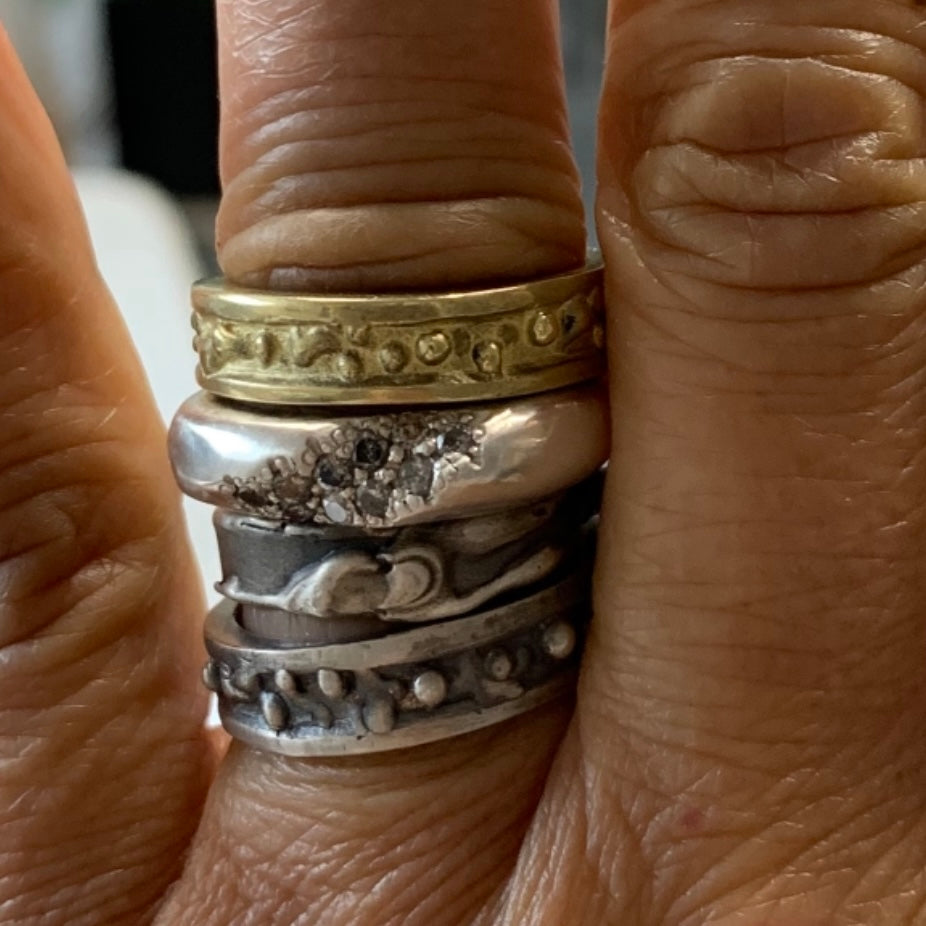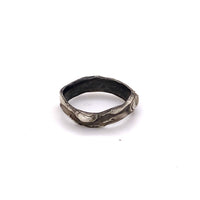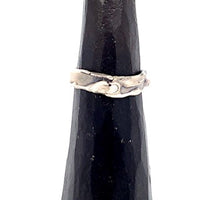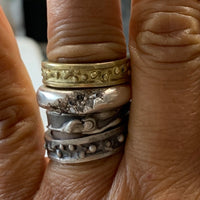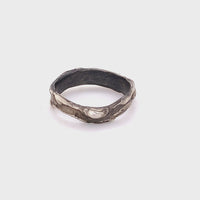 The Serenity Meditation Ring is a powerful symbol of the transformative power of meditation. This exquisite ring is part of our Meditation Ring Collection, designed to help you harness the power of the calm mind and unlock your true potential.

It's a powerful reminder that "The day is always his, who works in it with serenity and great aims"..Emerson
This inspiring quote from Emerson captures the essence of Serenity Meditation Ring and the philosophy behind it. 
Each ring is meticulously handcrafted with wabi-sabi intention, using only the finest precious metals. We use the ancient lost wax casting technique imbuing it with its own character and soulful imperfections that make it truly one of a kind.
Wearing the Serenity Meditation will help you to stay centered and focused, no matter what challenges you may face. Its unique design and calming presence will remind you to breathe deeply and stay in the present moment, even during the most stressful times.
If you're looking for a powerful tool to help you deepen your meditation practice and transform your life, look no further than the Serenity Meditation Ring.
*Note: these are made to order and will take approximately 2 weeks to complete.
Details:
The ring is first hand-carved in wax and then cast in sterling silver

Solid Sterling Silver which is slightly oxidized

Width is 3/8"

Fit is true to size
Beautiful organic details on band


Each piece is handmade in the USA

All of our jewelry comes beautifully packaged and ready to give
Ring Sizing:
Want to know your ring size?  Add an easy to use ring sizer to your order.
We want you to love your Chikahisa Studio pieces. If you aren't absolutely thrilled, you can return the piece within 14 days.  Read here for full shop policies.
In stock items will be shipped within 5-7 business days. For out of stock items, it generally takes 2-4 weeks.
Have a question?Contact ushereand we'll get back to you within 24-48 hours.
First of Many!
Will definitely purchase again! Love my ring and want to get 2 more for a stack!
My Beautiful Ron g
I LOVE the ring!! It provides me a sense of calm! My husband died in April so serenity is what I need. My next purchase will be a silver ring, possible a meditation ring.