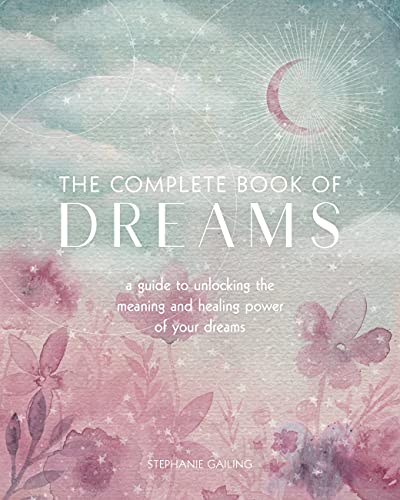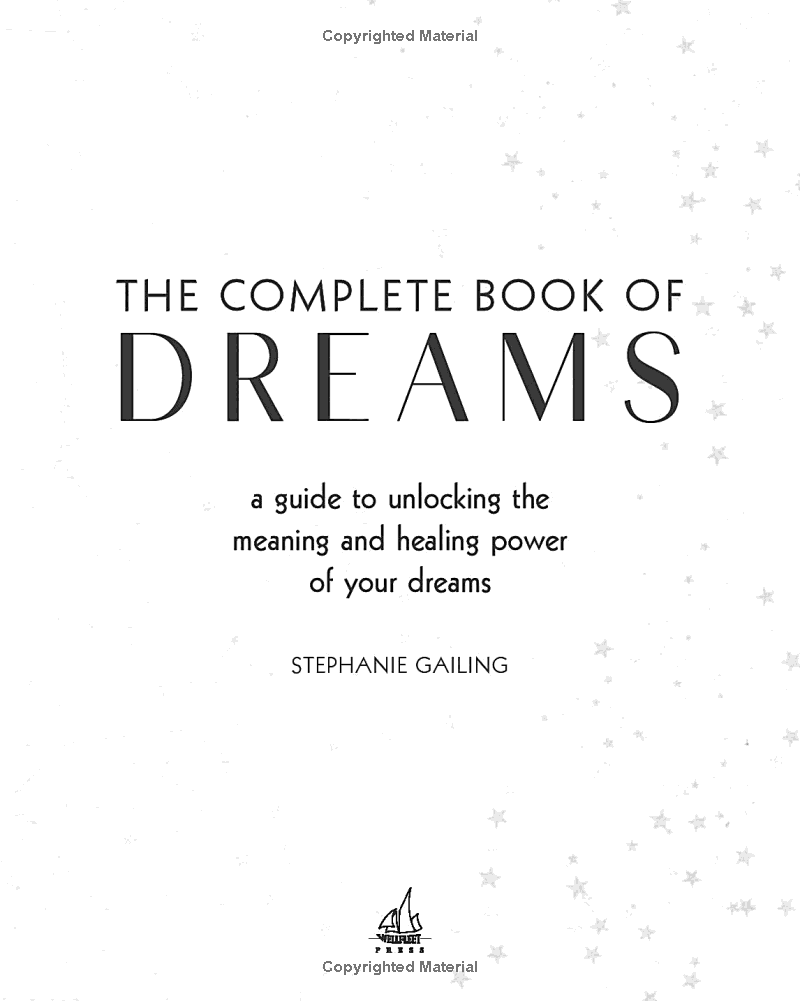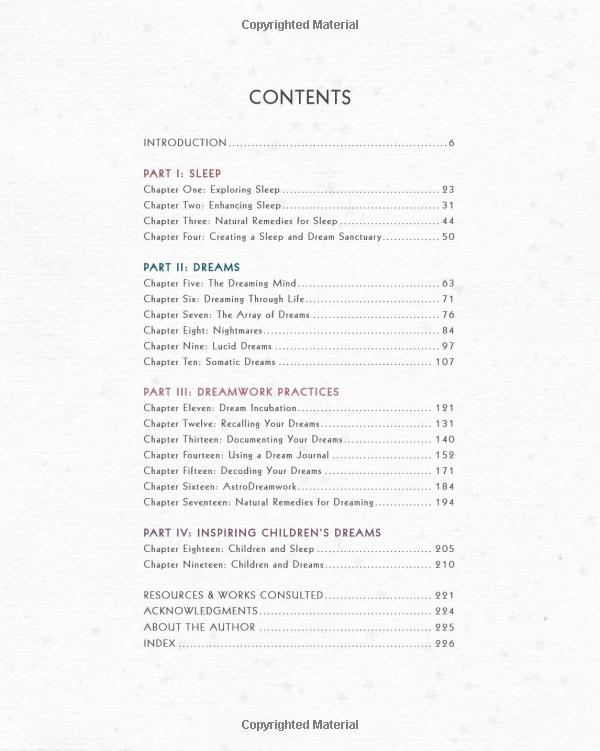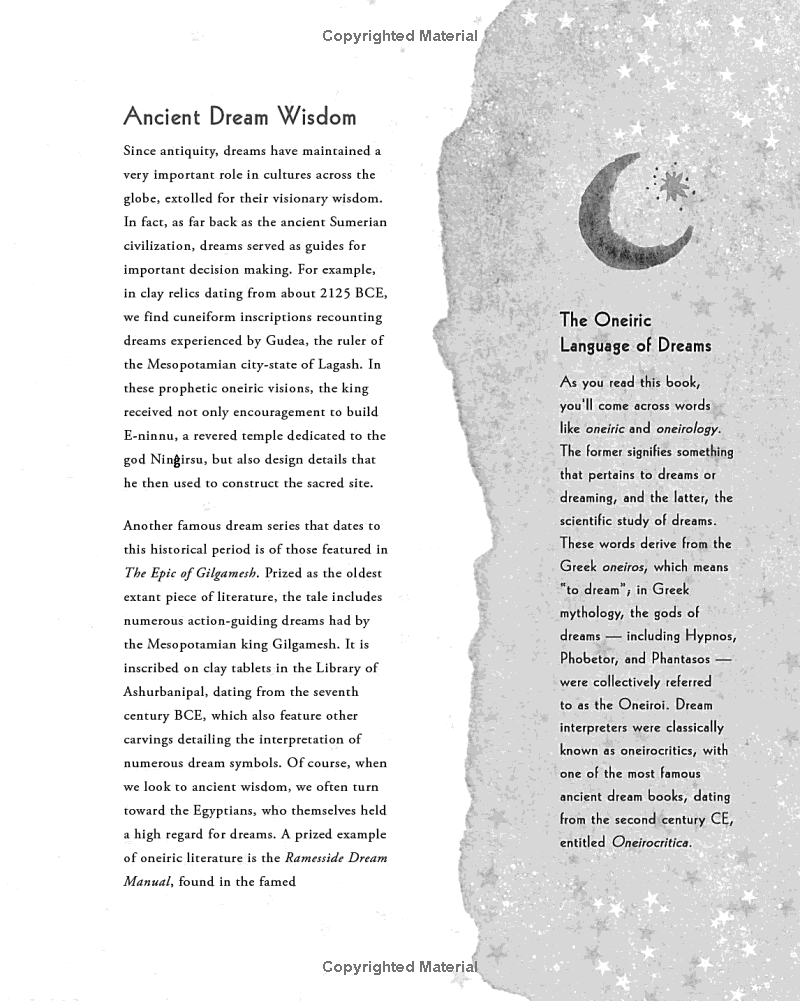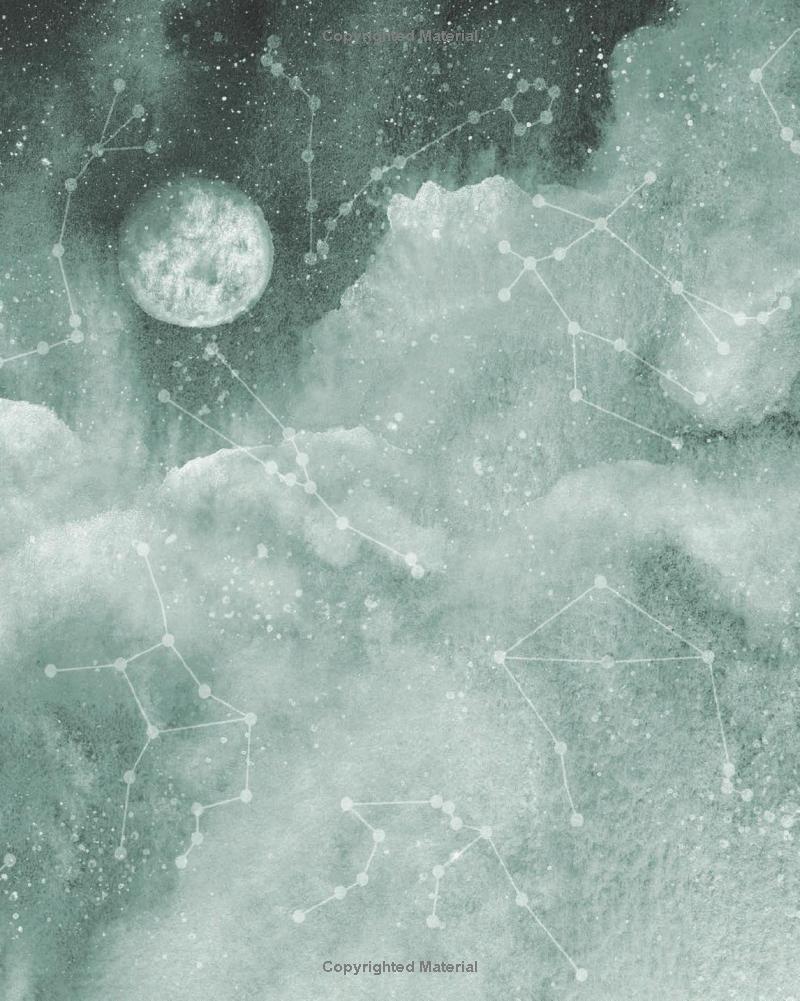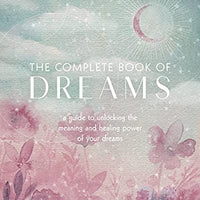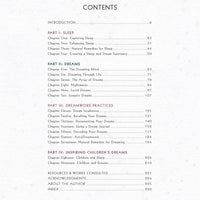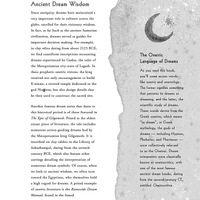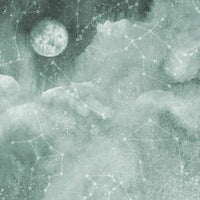 The Complete Book of Dreams by Stephanie Gailing
The Complete Book of Dreams - note from the Author
How to Use This Book
I have written The Complete Book of Dreams to help you access these rewards and elevate your well-being. I hope that this book inspires your connection to your dream life so that you can live the life of which you've always dreamed. As you will discover, it is both a reference and a guidebook. In it, you'll find troves of information that will further forge your understanding of and appreciation for the power of dreams. Plus, the book includes a wealth of simple exercises and other practical how-tos designed to take your dreaming to the next level. It is organized into four parts:
Part I: Sleep
Since to dream well you need to sleep well, in this part of the book you'll learn about the importance of slumber and natural ways to get more of it.
Part II: Dreams
These chapters feature an exploration of the dreaming mind and a survey of the wide range of dreams that we may have.
Part III: Dreamwork Practices
In this section, you'll learn an array of strategies to remember your dreams, as well as document and decode them so that you can tap into their powerful potential.
Part IV: Inspiring Children's Dreams
The final two chapters provide you with ways to customize the book's insights for children so that you can inspire their sleep and dreams.
 NOTE: FINAL SALE. NO REFUNDS, RETURNS, OR EXCHANGE. 
We want you to love your Chikahisa Studio pieces. If you aren't absolutely thrilled, you can return the piece within 14 days.  Read here for full shop policies.
In stock items will be shipped within 5-7 business days. For out of stock items, it generally takes 2-4 weeks.
Have a question?Contact ushereand we'll get back to you within 24-48 hours.
Beautiful
I wasn't expecting the two pieces to be so delicate and gorgeous. So much so that the next week I bought another lock for a friends birthday !!
Lock Connector
Love it! Engineered perfectly
had to get the gold too!
I had ordered the silver clip and loved it so much I HAD to get the gold one. these clips are beautifully crafted and engineered. I wear my silver one 24/7 - to sleep, in the shower, working and it continues to look amazing
Bloom - my talisman that reminds me every day of my journey!
My bloom talisman is a beautiful reminder that we all should be on a quest to be our best selves...to "bloom" in our individual worlds and bring beauty to those around us....
Love love love.
I loved this necklace from when I received it. I have ordered extra paper lip connectors to lengthen if I needed to.