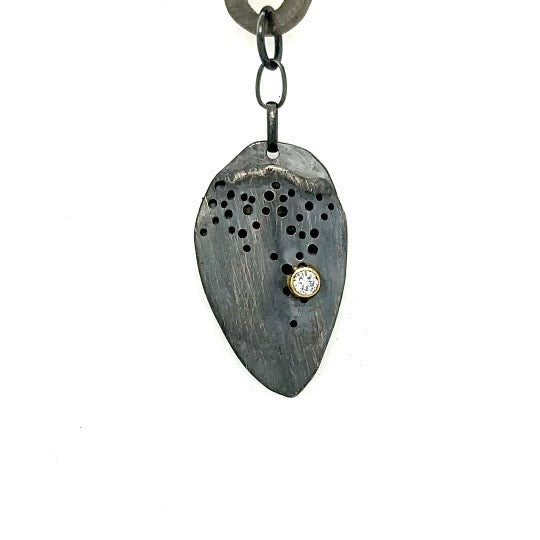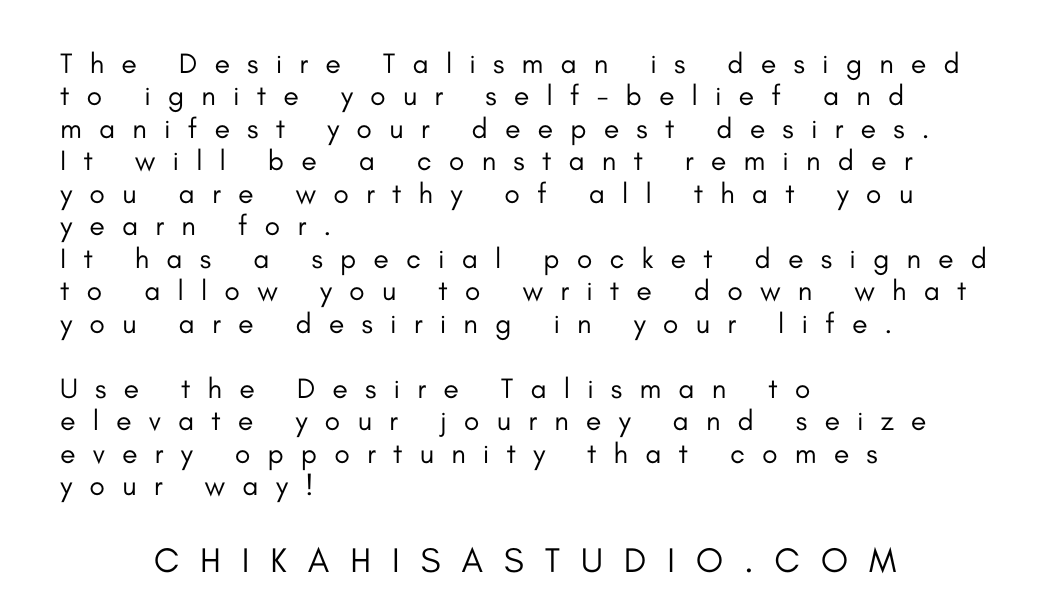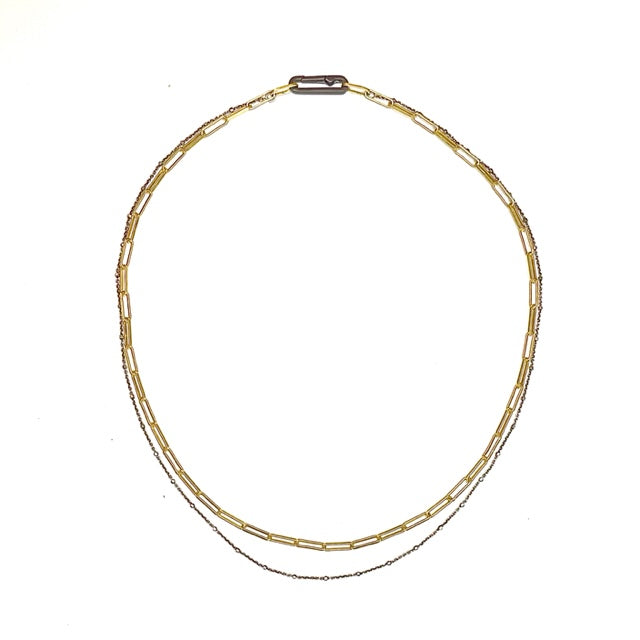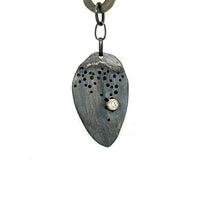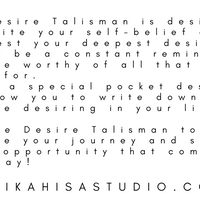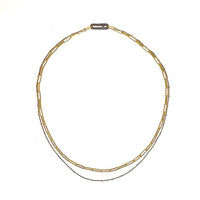 Discreet Talisman Necklace
"The universe speaks in whispers, and those who listen with discreet hearts can dance to the rhythm of its secrets."
author unknown
In a world often illuminated by the spotlight, You thrive in the shadows, weaving an intricate tapestry of depth, desire, and complexity. Your discreet nature is not a mere mask, but rather a genuine expression of your authentic self- a masterclass in the art of understated brilliance that leaves an indelible mark on all who cross your path.
The Discreet Talisman Necklace holds a special place for you to carry your deepest desires.
Details:
18" Oxidized Sterling Silver Chain layered with 14kt Gold Filled Chain

Paperclip Connector

Desire Pendant - Oxidized sterling silver with a 2.5mm white diamond set in 14kt gold bezel. Made with a unique hidden pocket to hold a note of the intention you wish to create.

Each Talisman Pendant is signed and comes with an authenticity card

We want you to love your Chikahisa Studio pieces. If you aren't absolutely thrilled, you can return the piece within 14 days.  Read here for full shop policies.
In stock items will be shipped within 5-7 business days. For out of stock items, it generally takes 2-4 weeks.
Have a question?Contact ushereand we'll get back to you within 24-48 hours.
Beautiful
I wasn't expecting the two pieces to be so delicate and gorgeous. So much so that the next week I bought another lock for a friends birthday !!
Lock Connector
Love it! Engineered perfectly
had to get the gold too!
I had ordered the silver clip and loved it so much I HAD to get the gold one. these clips are beautifully crafted and engineered. I wear my silver one 24/7 - to sleep, in the shower, working and it continues to look amazing
Bloom - my talisman that reminds me every day of my journey!
My bloom talisman is a beautiful reminder that we all should be on a quest to be our best selves...to "bloom" in our individual worlds and bring beauty to those around us....
Love love love.
I loved this necklace from when I received it. I have ordered extra paper lip connectors to lengthen if I needed to.