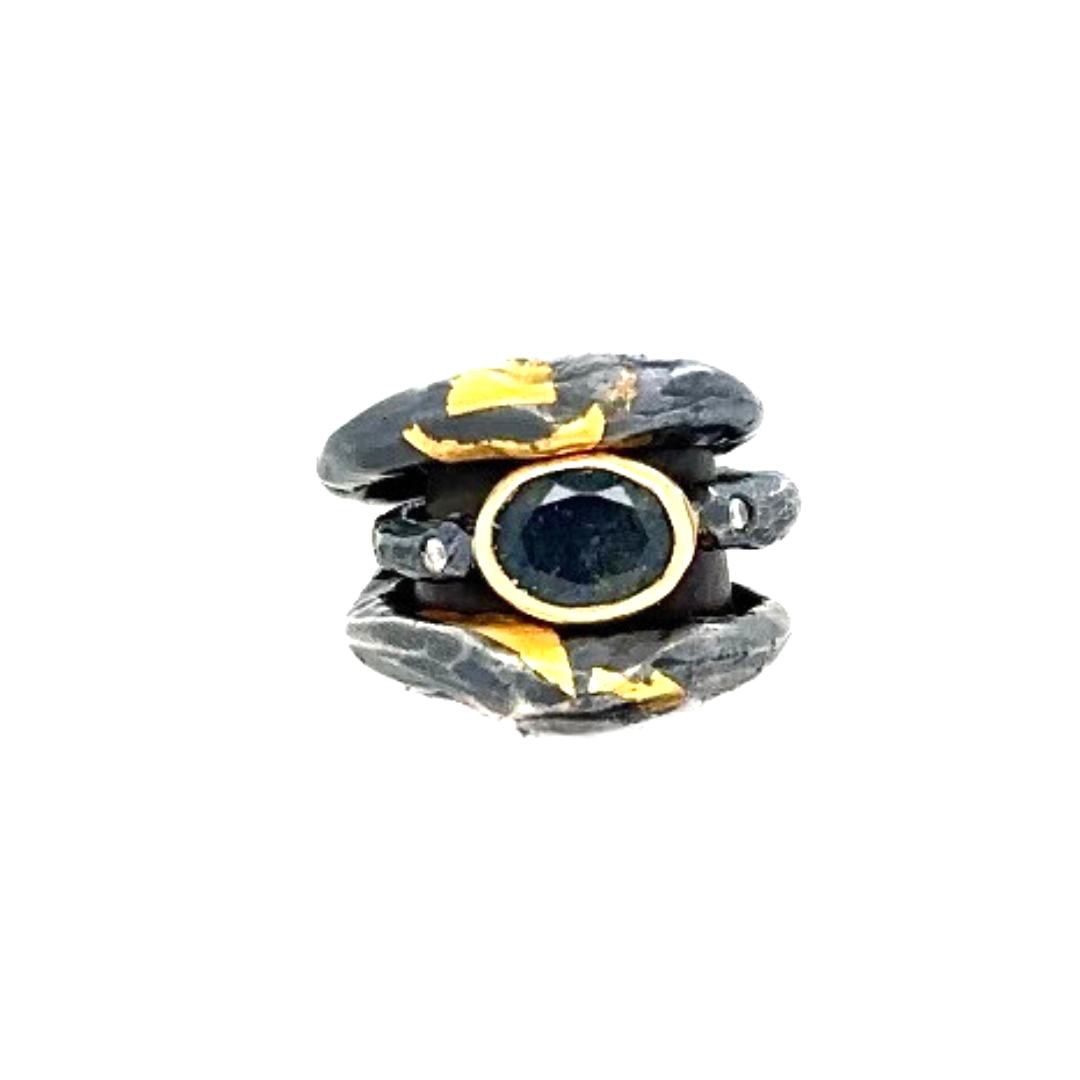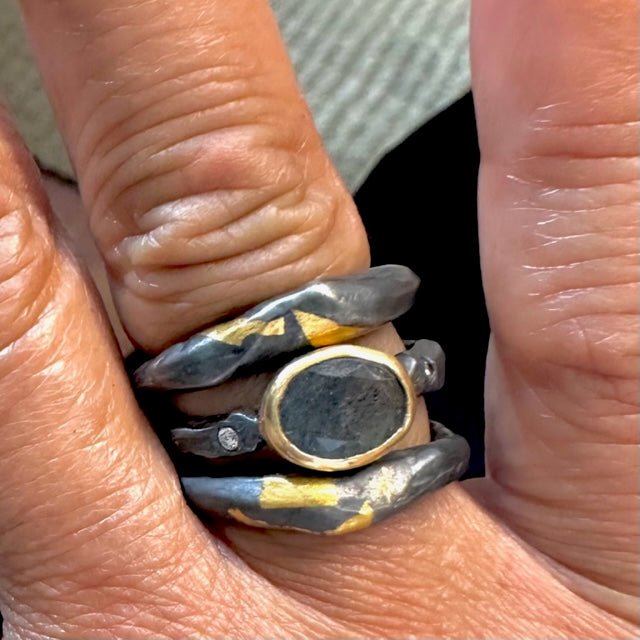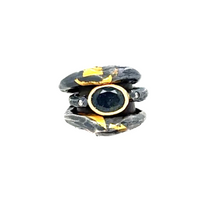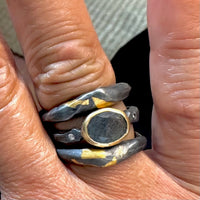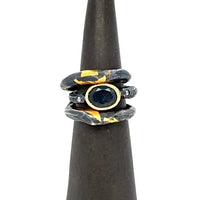 The Courage Ring Stack was created to propel us forward, overcome our obstacles and create a future with endless possibilities.
As you wear the Courage Ring Stack, you carry with you a powerful reminder to embrace life with courage. Let this remarkable stack serve as a source of inspiration, motivation, and a constant symbol of the incredible strength you possess.
Each ring in the Courage Stack has the art of wabi-sabi in design bringing out their unique character and soulful imperfections. The two surrounding rings are a rich oxidized silver with hand applied 18kt gold highlights. They perfectly highlight the center ring which features a Moss Aquamarine gemstone, aptly called the Courage Stone. It's color and energy is extraordinary!
Step into the world with the Courage Ring Stack and embrace the power of resilience, determination, and the unwavering belief in your own limitless potential.
Details:

Set of 3 rings
Two Element Rings in oxidized sterling silver with 18kt gold accents. The band width is 2-4mm.

One Moss Aquamarine Ring. The band width is 3mm and features two 2mm white diamonds. The Moss Aquamarine gemstone is approx. 1/2"w x 3/8"l set in an 18kt gold bezel.
Each ring is first hand-carved in wax and then cast in sterling silver and later oxidized

Due to the hand application of gold each ring pattern is unique
Each piece is handmade in the USA
All of our jewelry comes beautifully packaged and ready to give
Ring Sizing:
Want to know your ring size?  Add an easy to use ring sizer to your order.
We want you to love your Chikahisa Studio pieces. If you aren't absolutely thrilled, you can return the piece within 14 days.  Read here for full shop policies.
In stock items will be shipped within 5-7 business days. For out of stock items, it generally takes 2-4 weeks.
Have a question?Contact ushereand we'll get back to you within 24-48 hours.